22.04.2021
A meeting of the Working Group on military-economic cooperation was held under the Chairman of the Interstate Commission on Military-Economic Cooperation of the CSTO
A meeting of the Working Group on military-economic cooperation was held under the Chairman of the Interstate Commission on Military-Economic Cooperation of the CSTO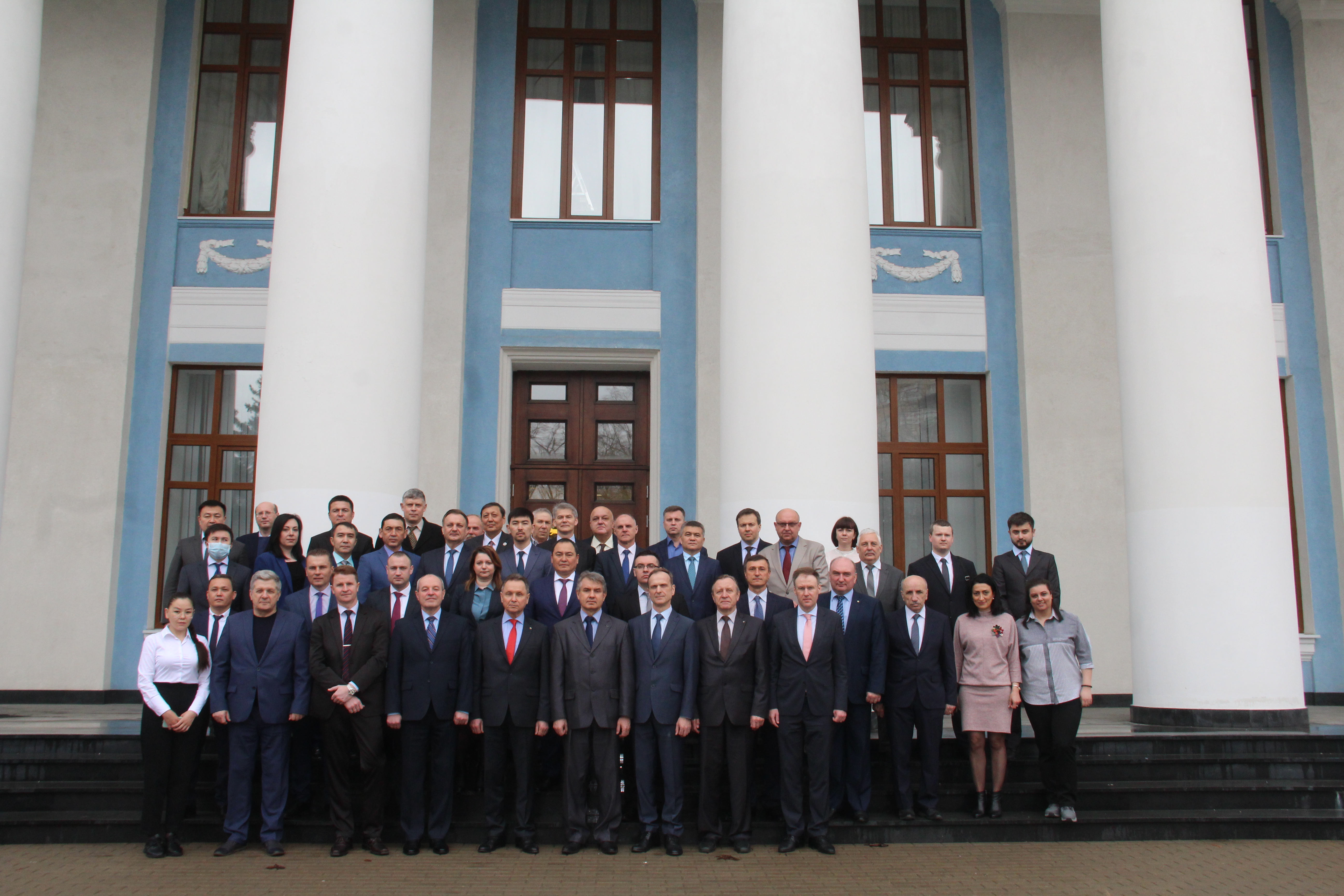 22.04.2021
The meeting participants have discussed the implementation of the decisions of the XVIII ICMEC meeting held in November 2020, and also considered a number of important issues that will subsequently be included in the draft Agenda of the XIX ICMEC meeting in the Republic of Belarus in September of this year. At the same time, a significant part of the considered draft documents was finally approved and completely edited. The meeting was held on April 20-21, 2021, at the CSTO Joint Staff.
In particular, a number of draft ICMEC decisions on the further development of issues of mutual protection of rights to the results of intellectual activity obtained and used in the course of military-economic cooperation in the CSTO format, as well as in the field of standardization of weapons and military equipment, were agreed.
The project prepared by the Russian Ministry of Defense (customer-coordinator) of a feasibility study for joint Research and Development work on the development of a set of automation tools in the field of cataloging military products was considered and generally supported.
Fundamental support was given to the project of the Concept of organizing the basic CSTO congress and exhibition event - the International Forum for Collective Security "Interpolitech".
This document was prepared by the CSTO Secretariat in conjunction with Exhibition Companies Group BIZON PLC (general operator of the CSTO advertising and exhibition activities), as well as Interstate Corporation for Development JSC (the basic organization in the development of cooperation and integration relations of enterprises and organizations of the defense industry/military-industrial complex of CSTO member states).
The organization of such an event will allow uniting in the CSTO format at the same time on one site a whole range of programs: scientific and business, exhibition, demonstration, competition, cultural, artistic and sports. Within their framework, international conferences on international security issues, events under the coordination councils and working groups operating under the CSTO statutory, working and subsidiary bodies, national expositions and individual stands of defense enterprises of the CSTO member states and third countries, as well as cultural and sporting events may be organized.
The meeting participants also approved the draft Work Plan of the Commission for 2022.